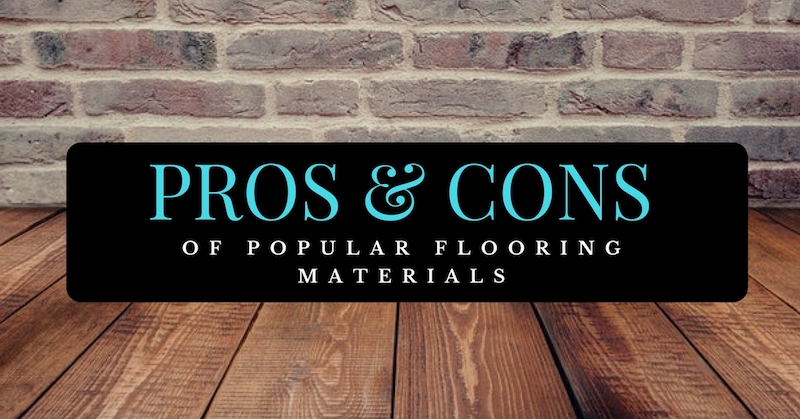 Choosing the right flooring material for your Pacific Northwest commercial property is an important decision. There are many factors to consider and you want to choose a flooring material to fit the individual needs and personality of your space.
In this blog post, we'll outline some of the most popular types of flooring materials and cover the pros and cons of each.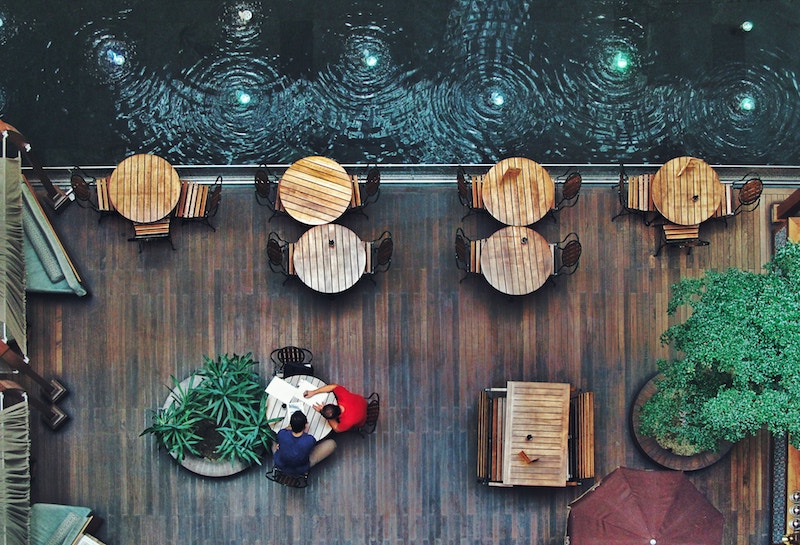 Hardwood Flooring
Let's start with one of the most popular flooring choices amongst Seattle and Portland businesses: hardwood floors.
There's a reason so many business owners choose hardwood floors for their space– its natural appearance and warmth provides a timeless yet trendy look. Plus, with so many customization options and woods to choose from, you can always find a style to fit with your building's design.
If hardwood flooring sounds like the right choice for your business, there are a few pros and cons to consider.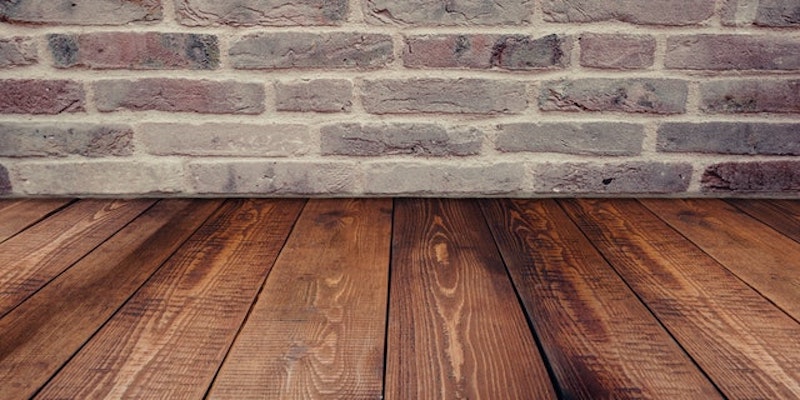 Pros of Hardwood Flooring
Businesses throughout Seattle, Portland, and the entire Pacific Northwest choose hardwood flooring for its upscale feeling and ability to increase the perception of your space.
Some of the most convincing benefits of hardwood flooring include:
Durability– When installed and maintained properly, hardwood flooring is durable and long-lasting.
Comfort– Hardwood floor is a great insulator and will help retain warmth or keep you cool. It's also a comfortable material to walk on.
Easy To Clean– Cleaning muddy footprints, spills, dirt, or other messes off hardwood floors is simple.
Solid or Engineered– With both natural and engineered hardwood options, you can always find a variety to fit your projects needs.
Finishing Options– You can customize the look of your floor beyond the type of wood you choose. Choose from raw, stained, sealed, and other hardwood finishing options.
Cons of Hardwood Flooring
Cost– Hardwood flooring tends to be an upscale design feature. However, pricing for your flooring project will vary depending on the type of wood and finishing you choose.
Noise– Stepping on hardwood floor will cause some noise– especially when walking with hard boots or shoes. However, this can easily be mitigated by adding some rugs or other materials to help absorb sound.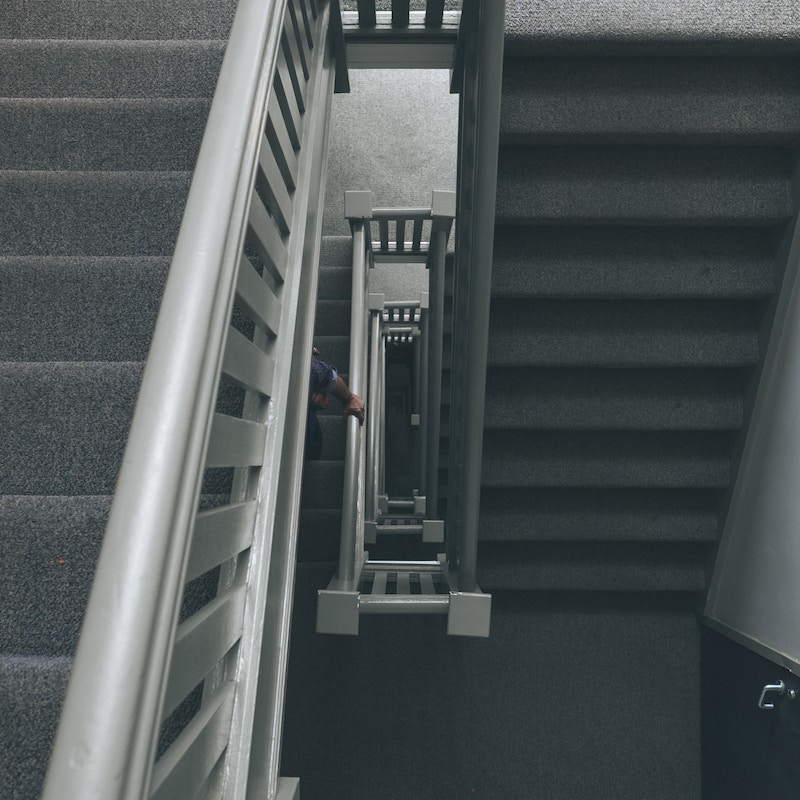 Carpet
Carpet is widely used in the commercial sector and a great choice for many projects– particularly office buildings. Carpet does a great job of enhancing the look and feel of a professional space and can add to the culture of a company.
There are a number of advantages of installing carpet in your commercial building. Just make sure to look at both sides before making your final decision.
Pros of Carpet Flooring
Quiet– Carpet is a noise reducer. This is a top benefit for work areas, where you have a large number of people interacting with each other and working at computers.
Multiple Color & Designs– There are so many carpet color and design options to choose from. You can easily find the right style to fit with your space.
Cost Effective– Carpet prices vary, but tend to cost less over time than hard surface flooring to purchase and maintain.
Health Benefits– Carpet acts as a filter, and will trap air pollutants like dust, allergens, and toxins in its fibers.
Cons of Carpet Flooring
Sensitive to Stains– Though industrial carpeting options are durable and can be easily cleaned, carpet can be sensitive to moisture and liquid stains.
Doesn't Fit with Every Area– Though carpet may be the perfect choice for your working area, it probably won't fit with every area of your building.

Vinyl
When it comes to resilient flooring, there are countless vinyl options to choose from. Some of the most popular include:
Sheet Vinyl
Luxury Vinyl Tile
Luxury Vinyl Plank
Vinyl Composition Tile
Many contractors throughout the Pacific Northwest choose a vinyl flooring option for their commercial space. Here are some of the things you need to weigh before deciding if vinyl flooring is right for your project.
Pros of Vinyl Flooring
Low Maintenance– Few flooring options are as easy to take care of as vinyl. This material just needs basic sweeping and mopping to keep it looking fabulous.
Water Resistance– Moisture doesn't bother vinyl flooring. In fact, vinyl is almost impervious to water penetration.
Durable– Vinyl flooring options are considered highly durable. If a repair is needed, this material can easily be replaced.
Custom Inset and Inlays– If you have a unique vision in mind, a professional flooring expert can inlay your specific design into your vinyl flooring.
Cons of Vinyl Flooring
Chemical Stains– Vinyl is resistant to most stains. However, rubber mats or other rubber materials in constant contact with the floor can begin to cause discoloration.
Toxicity if Burned– If your building experienced a fire, the vinyl can release chemicals into the air.
Sensitive to Subfloor– Like all flooring materials, a strong subfloor is important when installing vinyl flooring. A perfectly smooth and flat subfloor surface is important so the vinyl doesn't wear down over time. Always choose a contractor who specializes in preparing subfloors.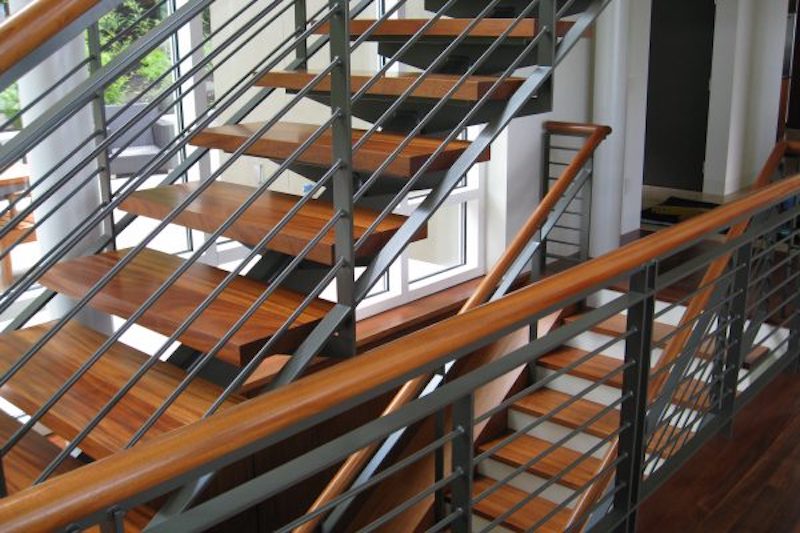 Flooring Material Considerations
As you review your flooring material options, ensure you have a grasp on how your flooring will affect the look and functionality of your space. There are a few important details to consider, including:
The overall style of your space and your building codes
How you want your flooring to reflect your brand (material, colors, patterns, finishes)
Americans with Disabilities Act (ADA) compliance
Load bearing requirements (how much weight/pressure will be put on floors)
Which parts of your space are high-traffic areas
Choose a commercial flooring contractor that understands your needs and will help you select the right flooring material for your project.

Translate Your Flooring Vision Into Reality
At Brandsen Floors, our goal is to help you create the most beautiful and functional flooring for your commercial facility. Whether you're interested in a hardwood, carpet, or vinyl flooring option, we can help.
We've designed and installed over 20,000 custom commercial floors throughout the Seattle and Portland area. We use this experience to help you understand your flooring options and pick a solution to work best with your business.
If you have questions about which flooring material is right for your project, contact us. Our team would be happy to help you choose the best material for your needs and bring your vision to reality.