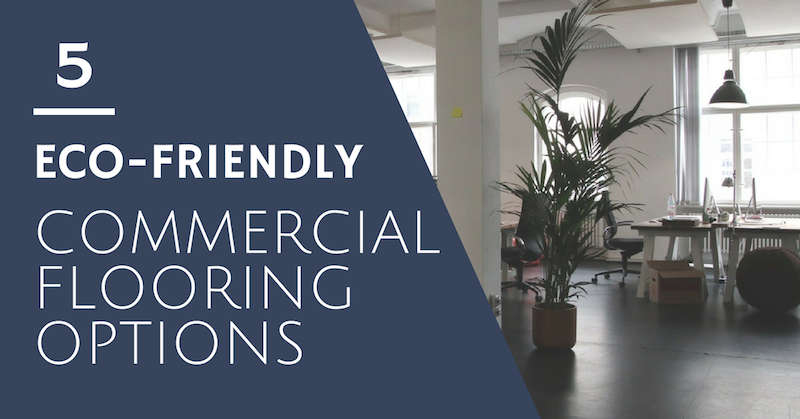 There are countless commercial flooring options available to fit your company's needs and aesthetics. However, many Portland and Seattle area businesses have questions about which flooring materials have the least negative impact on our environment.
In this blog post, we'll outline some of the most popular sustainable flooring options available. We'll also touch on what it means for your floor to be eco-friendly and explain how choosing a sustainable option does not mean sacrificing on style and design.
What Makes a Floor Eco-Friendly?
As we all know, environmentally-friendly materials are those made from natural, sustainably-sourced products. This same principle is true when it comes to flooring. Additionally, an eco-friendly floor will require less energy to produce, use, and dispose of.
Here's a complete checklist of factors to look for in the material you choose:
The ability for the floor to be renewed and recycled
Responsible manufacturing methods
Transport distance of the material
The material's toxicity to the environment
Maintenance level required
The life cycle of the material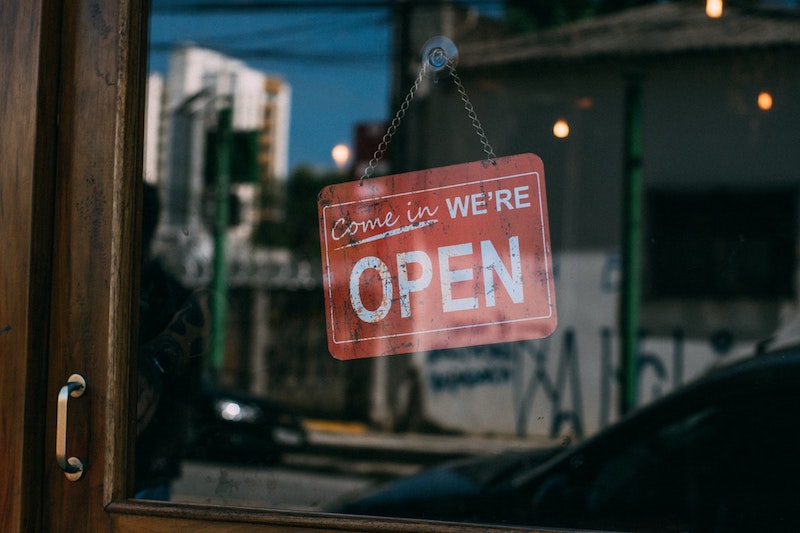 Benefits of Eco-Friendly Flooring
The most obvious benefit of choosing a sustainable material for your floors is its positive impact on the environment. But are there other benefits for you and your employees? The answer, of course, is yes!
The Floor is Non-Toxic
Sustainable flooring materials will add style to your commercial building without the addition of harmful chemicals.
Additionally, many types of non eco-friendly materials emit allergens and other irritants into the air. Employees or customers suffering from allergies or asthma will be especially appreciative of non-toxic flooring in your building.
The Floor Is Durable
Green flooring is much more durable than many might initially suspect. Salvaged materials, in particular, are incredibly tough as they have already proven their ability to stand the test of time.
The Floor Looks Great
In years past, opting for sustainable materials often meant sacrificing on beauty. This couldn't be further from the truth today. Advances in both your material choices and installation methods have ensured you can help the environment and at the same time have beautiful floors.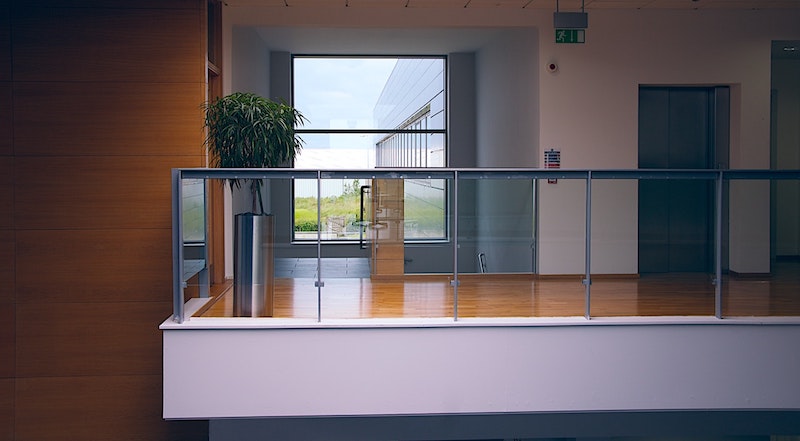 Popular Eco-Friendly Flooring Materials in Portland and Seattle
Like we said, opting for sustainable flooring does not mean compromising on style. Below are 5 environmentally-friendly floor materials that are just as visually stunning as they are sustainable.
Bamboo
Bamboo is not only gorgeous, it's also a very tough material. Bamboo floors are naturally resistant to water, mildew, and insects and are harder than the notoriously strong maple or red oak.
Bamboo is also friendly for any environment. It's not sensitive to temperature changes, making it a great option for businesses. Another advantage of bamboo is its wide range of shades and grains. You have many options to choose from to fit the individual aesthetic of your space.
How environmentally-friendly is bamboo flooring? Bamboo…
Requires minimal pesticides and fertilizers to grow and thrive
Grows and replenishes incredibly quickly
Is naturally anti-bacterial
For the most environmentally friendly option, look for bamboo made with a natural-base adhesive and not formaldehyde).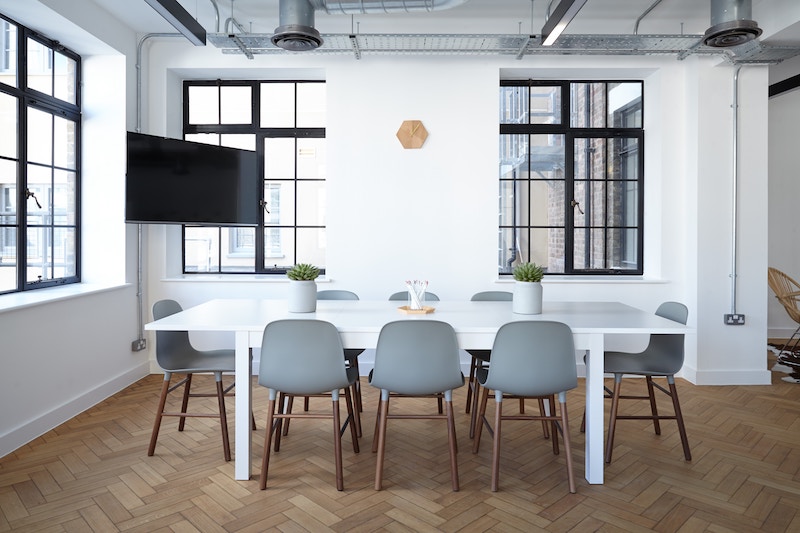 Hardwood Flooring
Hardwood floor is always a top choice among Seattle and Portland businesses. This material's natural appearance is both timeless and trendy. Hardwood also offers endless customization options to choose from to make your space stand out.
Not all hardwood flooring material is considered environmentally-friendly. It's important to work with a great flooring contractor in the Pacific Northwest to ensure the hardwood material you use is sustainable.
Choose a refurbished wood or wood with an FSC certification. This ensures the material came from responsibly managed forests.
How environmentally-friendly is wood flooring?
Through sustainable forest management, wood can be harvested with minimal impact on the environment
Wood floors contribute to good indoor air quality
Wood floors have long lifecycles and don't need to be replaced as often as other flooring options
At the end of its life, wood floors can be recycled into something new
Cork
Cork is certainly a visually interesting choice for your business! This option is particularly appealing in environments where people spend a significant portion of their time on their feet. Cork has a lot of give, making it very comfortable to stand on.
Not only does cork have fire-resistant properties, it's also easy to maintain and even acts as a natural insect repellent. Cork can be finished in a variety of paints or stains to suit your company's style.
How environmentally-friendly is cork floor? Cork…
Is considered one of the most environmentally-friendly flooring materials
Is made from the bark of cork oaks but can be harvested without harming the tree
Quickly replenishes itself, not disturbing the integrity of the tree
Contains anti-microbial properties which reduce allergens
Carpet
Not all carpet is sustainable, but there are certainly many options to choose from that are. Choose a carpet made with natural fibers and little to no chemical treatment.
Great eco-friendly carpet materials include wool, natural sisal, jute, and seagrass. You can also find carpets made with recycled materials
How environmentally-friendly is carpet floor?
Eco-friendly carpet is made with low volatile organic compounds (VOCs) and non-toxic dyes
The backing of eco-friendly carpet can be separated from the carpet which allows for easy recycling
Sustainable carpet can be easily cleaned and is durable, making it suitable for many years
Luxury Vinyl Tile
Luxury Vinyl Tile is a top choice for many businesses. This material has a high-end look of stone, ceramic, and hardwood while being incredibly sustainable.
This sustainable flooring option has many finishing options to chose from, including different textures, colors, and designs.
How environmentally-friendly is Luxury Vinyl Tile?
Eco-friendly Vinyl Tile is certified for low VOC emissions
This material provides safe indoor air quality
Luxury Vinyl Tile is responsibly manufactured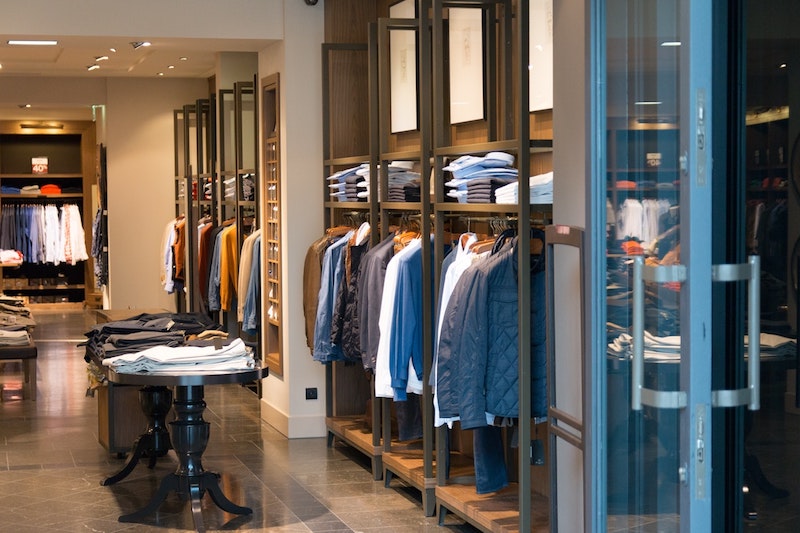 How To Choose the Right Eco-Friendly Flooring for Your Business
With so many options, how do pick the right one? There are a few things you'll need to think about when choosing the right type of eco-friendly flooring for your business:
How much traffic your floor will receive
The style of your space and local building codes
How well the floor should reflect your brand (such as colors, patterns, and finishes)
Americans with Disabilities Act (ADA) compliance
The load-bearing requirements of your floor
Working with a trusted flooring contractor makes it easy to choose the right flooring material. As you evaluate local flooring contractors, ask these 9 questions to help identify if the contractor is a good fit with your project.
Ready To Install New Floor in Your Building?
Here at Brandsen Floors, our flooring experts are dedicated to helping you choose the best eco-friendly flooring material for your commercial space. Our goal is to translate your ideas and vision into reality. Or, if you're not sure which direction to take, we'll help you understand your options and which material will best fit with your space.
If you have questions about eco-friendly flooring options in Portland or Seattle, give us a call at (503) 775-0034. We'd be happy to answer all your questions. Or contact us online for a complimentary estimate for your flooring project.