We'll help you at every step of your resilient floor project. From the initial design, we can take a very active role in providing recommendations on which resilient floor is best for you project. Should you use carpet, sheet vinyl, LVT (luxury vinyl tile), LVP (luxury vinyl plank), or VCT (vinyl composition tile)? Within each category there are specific selections that need to be determined. These include colors, patterns, surface textures, tile size. In addition you will need to consider which solution is best for the particular traffic pattern, room aesthetics, and daily functional use.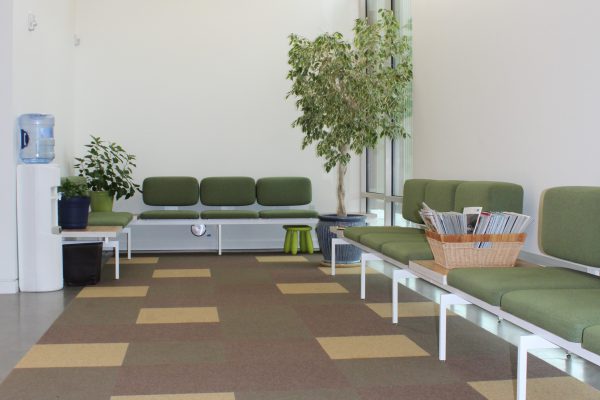 We perform complete installations of resilient flooring. Our emphasis is on ensuring proper acclimation of materials so they are at the optimum temperature for installation, proper slab preparation that includes the correct number of coats of skim compound for a smooth surface, and that the recommended type and quantity of adhesives are properly applied. An often overlooked area is the condition of the substrate. Is the concrete slab level? Are there moisture issues? Where resilient flooring is being laid on top of wood, is there excessive flexing and squeaking in the substructure?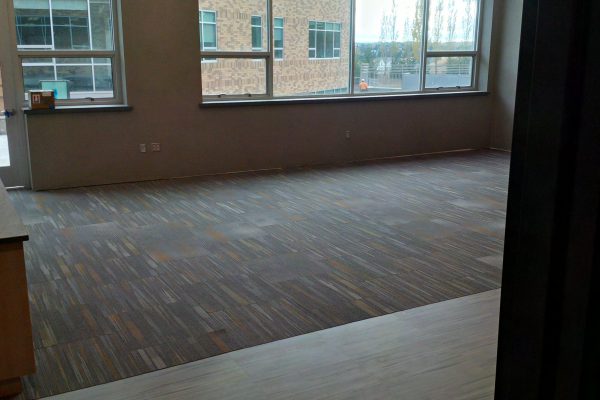 Another often overlooked aspect of resilient flooring is the transition to dissimilar materials. The American Disabilities Act mandates that any variation of height over ½ inch requires a one inch to one foot maximum transition slope. Trims can be complicated during a change of the new floor surface.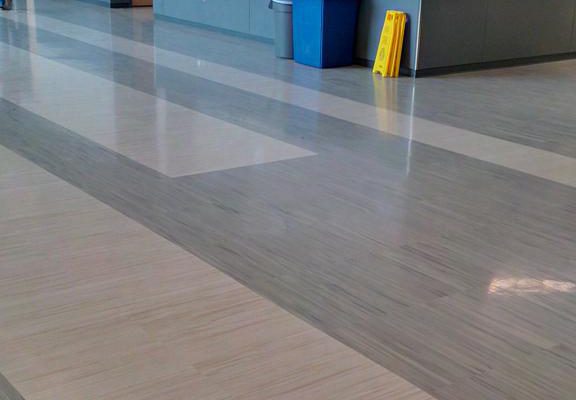 There's also an art and science to heat welding and coving sheet vinyl. Vinyl sheets typically come in rolls 6 feet in width and upwards of 80 feet in length. After it is installed, the seams have to be welded together. There are exacting requirements and specific techniques used to make certain the V-groove depth is correct. In addition, the temperature of the welding tool, the speed the welding rod is fed into the seam, and precise final trimming of the weld is absolutely necessary to create a finished look.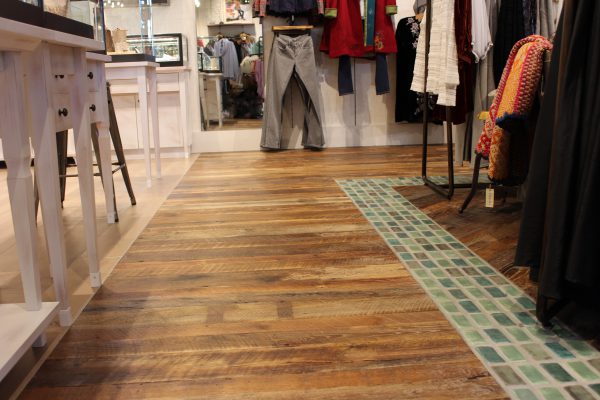 We also have inset and inlays expertise. For example, at Oregon State University Goss Stadium we custom cut and inset tri-colored "OSU" lettering in the carpet floor in the players locker room.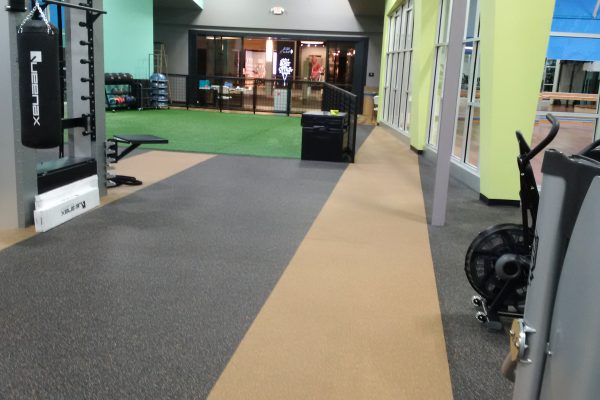 "Peace of Mind" Project Management
After 20,000 installations, we truly know how a structured implementation process impacts project performance and a successful outcome. We have an established production workflow in order to minimize unforeseen problems and ensure an on-time project completion. Learn more about our Project Management Process.