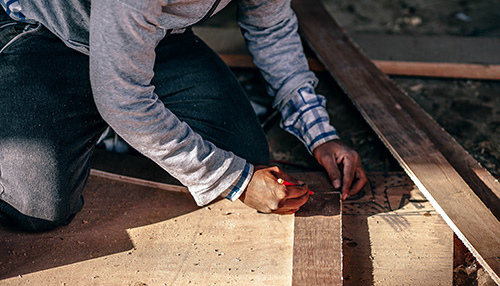 Are you an architect or contractor?
We're always looking for new industry partners to collaborate on future projects.
Read more about how we work with architecture and construction firms throughout the Pacific Northwest.
---
All projects benefit from…
Commercial Flooring Service and Maintenance
We provide ongoing commercial floor service and maintenance to all of our Pacific Northwest clients. We want to extend the life of your commercial floor and prevent costly repairs or premature replacements.
Our Trusted Process
During our kickoff meeting, we'll listen to your vision, establish the project's scope, and review of the details of the designs.
We'll set out and procure the materials needed for the project. We always guarantee they'll be ready when the project is set to begin.
Brandsen Floors labor allocation system ensures we have the correct amount of workers to complete your commercial flooring project on-time, on-budget, and to your complete satisfaction.
Before we begin, we'll evaluate the space and substrate and make adjustments to ensure proper acclimation of materials.
We provide open communication throughout the floor installation process, listening and incorporating your feedback into the project.
---
Peace of Mind Project Management
To ensure you're 100% satisfied with the finished project, we document every phase of the commercial flooring process into a Project Progress Portfolio. At the end of the project, you'll be asked to complete a ten-point customer satisfaction survey.
---
ADA Compliance
We specialize in ADA-Compliant flooring projects. When completing commercial flooring projects, ensuring ADA compliance isn't something to brush aside; failing to ensure compatibility is a fiscal liability. If you have any question about ADA compliancy, do not hesitate to contact us.
"We've been using Brandsen Hardwood Floors for the past three years here at Concordia University. They refinish the hardwood floors every summer. They're very easy to deal with, respond to emails, and are very customer-friendly."
– Steve, Portland, OR