From the initial design, we can take a very active role in providing recommendations on which sports floor is best for your project. Which material type is best for your application? Should you use a wood product that is anchor resilient, floating resilient, or a direct glue system? Or, should you use a synthetic product such rolled rubber, vulcanized specialty rubber, rubber tiles, or padded urethane systems? We'll help you with specific recommendations for basketball courts, weight rooms, racquetball courts, indoor tracks, and aerobic floors.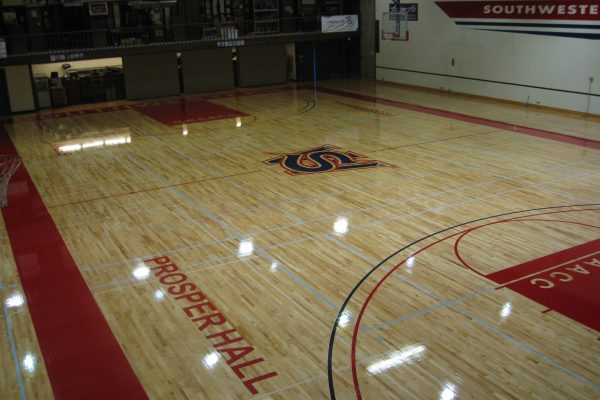 Anchored or Floating Floor
The decision to use anchored resilient, floating resilient, or direct glue system is an important one. Anchor resilient systems have the greatest ability to control ball bounce, rebound, point of impact deflection on the floor, and the deflection to the surrounding area. That's why approximately 70% of our customers choose an anchor resilient system. Where budgetary issues are of paramount importance, floating resilient systems offer a less expensive solution while maintaining performance. Typically, direct glue systems are used where there is a limited need for performance (such as a yoga room) and the profile of the floor needs to be as low as possible.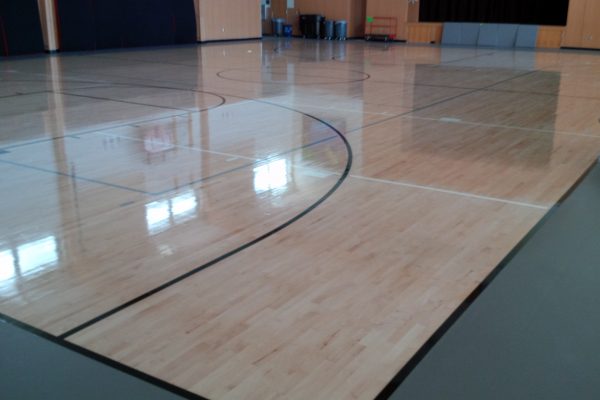 We perform complete installation of wood sports floors and this includes sanding, tinting, sealing, and finishing. Whether you select wood or synthetic, we provide full gamelining, graphics and school identity package design and installation. For example, Oregon State University's identity package includes their Beaver mascot, Pac 12 logo and Oregon State lettering along their court border.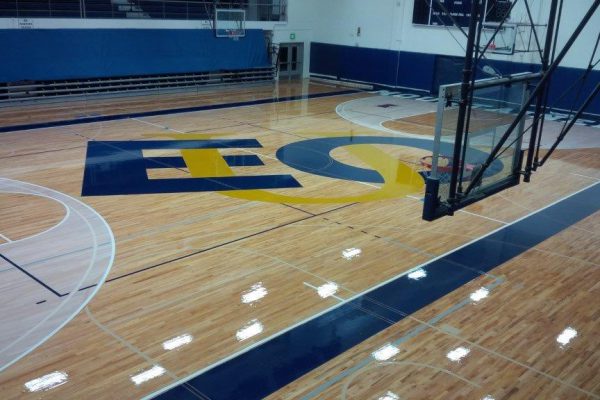 We've retrofitted more than 50 sports courts and the most frequent reason for the retrofit is an out of level concrete slab. A retrofit is the most economical and the least intrusive method for compensating for substrate imperfections. We're frequently asked to patch broken boards in high impact areas, replace water damaged areas, and fix scratches and gouges in floors.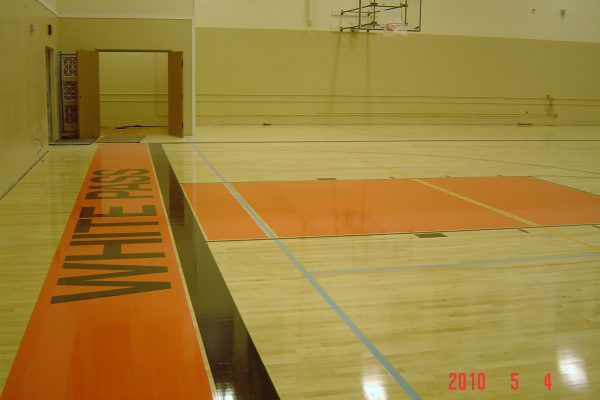 Restoration and Maintenance
We also completely restore sports floors to their original condition including gamelining and a school identity package. Typically, when we restore a sports court we also install new sports equipment sockets, vented rubber base and thresholds. We also perform ongoing service and maintenance to extend the life of your floor and prevent costly repairs or replacement in the future.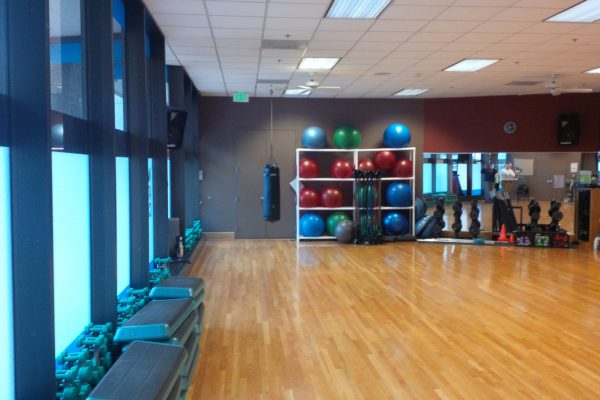 "Peace of Mind" Project Management
After 20,000 installations, we truly know how a structured implementation process impacts project performance and a successful outcome. We have an established production workflow in order to minimize unforeseen problems and ensure an on-time project completion. Learn more about our Project Management Process.