With more than one thousand performing arts installations, we understand the design considerations to select the floor that is appropriate for you. Most stage floors are multi-use floors. One day there might be theatrical play with heavy props and lighting towers and the next day it could serve as platform for the school assembly. Conversely, dance studios tend be singular use (such as ballet or tap dancing), where the subfloor system has to have exact performance characteristics for the use.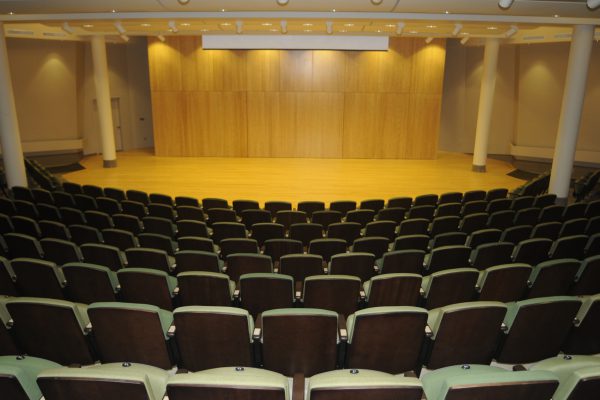 The decision to use an anchored resilient or floating resilient floor is an important one. Anchored resilient systems offer the greatest performance, comfort and safety for the user. That's why the majority of our customers choose an anchored resilient system. Where budgetary issues are of paramount importance, floating resilient systems offer a less expensive solution with slightly diminished performance characteristics while maintaining user safety.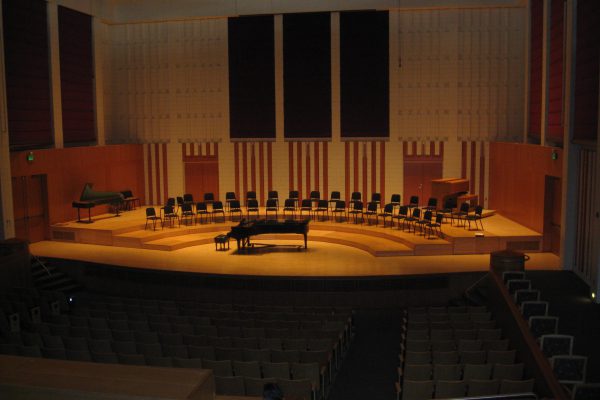 There are three steps to installing a stage floor. First, the subfloor system is installed. Then the finished floor layer which is typically a ¼ inch tempered two sided hardboard is installed with exposed fasteners to allow easy replacement of damaged floor panels. Finally, the hardboard surface is painted with a special non-reflective acrylic polymer.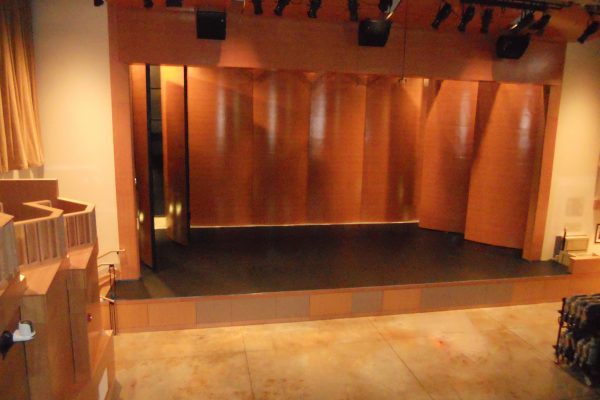 The installation of dance floors starts with the subfloor system being installed. Next, an upper sub-floor layer which is typically a hardwood plywood or MDF (medium density fiberboard) is glued and screwed to the subfloor system. Dance vinyl which comes in 4 to 6 foot wide rolls are glued down. Once the glue has dried, the seams have to be welded together. There are exacting requirements and specific techniques used to make certain the V-groove depth is correct. In addition, the temperature of the welding tool, the speed the welding rod is fed into the seam, and a precise final trimming of the weld is absolutely necessary to create a homogeneous dance surface.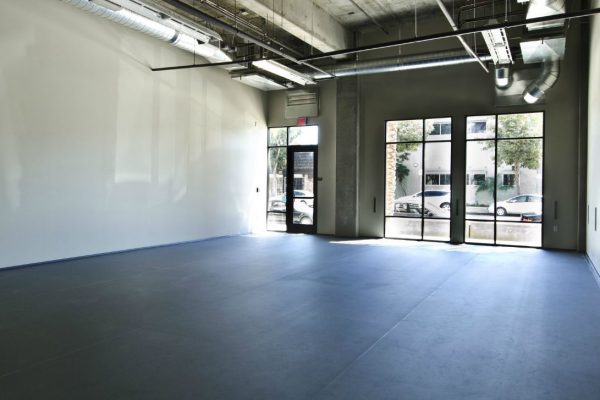 We'll Take Care of the Details
We also install stage floor boxes, audio/visual equipment sockets, vented rubber base and Balco flush thresholds. We have particular knowledge of the extreme importance that these accessories are installed perfectly flush to the finished floor system to ensure user safety at all times.